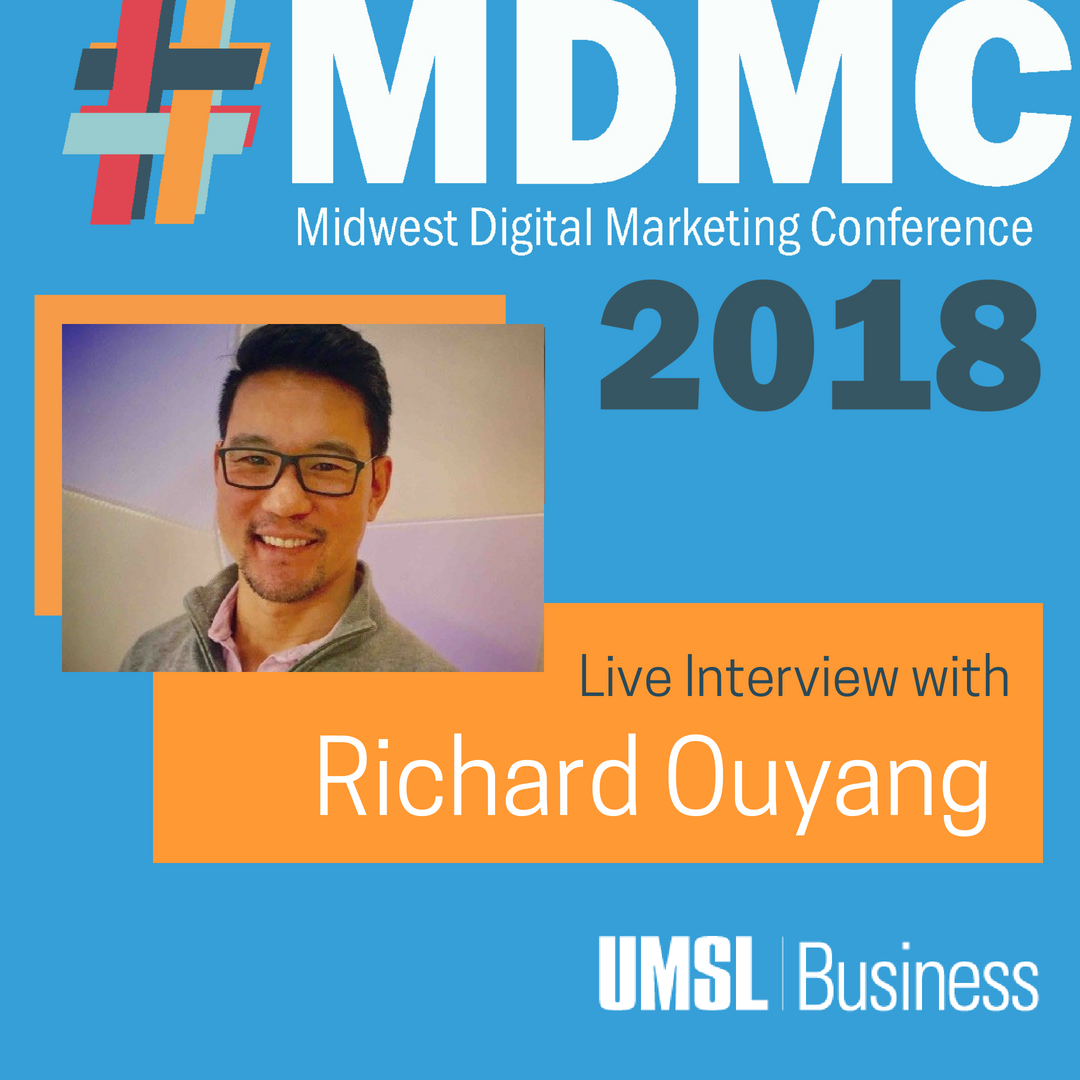 In this episode, we speak with Richard Ouyang live from the Midwest Digital Marketing Conference's (MDMC18) opening night party at Momentum Worldwide. We touch upon big data, idea sharing, startup collaboration, and IBM Watson.
Host: Taylor Caputo
Produced: Brian Borgstede, James Brandt, Taylor Caputo, Khadijah Johnson, Blake Rudloff and Gus Wehmeier
Guest: Richard Ouyang
About MDMC: the MDMC is the largest Digital Marketing Conference in the Midwest, and it boasts speakers annually from companies such as BuzzFeed, Facebook, Twitter, LinkedIn, and Google, including some local talent. The conference was held in St. Louis Union Station on March 27-28 2018, featuring over 120 speakers, and offering about 80 sessions for more than 1,700 attendees.
About the Speaker: Richard Ouyang is Senior Managing Consultant, Media and Entertainment at IBM. He is also the IBM services strategy and delivery lead for advertising focused on IBM Watson cognitive solutions. Ouyang has more than 20 years' experience in media and entertainment driving solutions across content, tech, and communications, including a decade with top-tier agencies. Prior to IBM, Richard led digital at Reed Exhibitions driving digital transformation for three of its top B2B trade shows by bringing tech startup innovation to the live event experience. He started his career in Hollywood developing some of the first advertiser-backed branded programming on network TV, and is an avid supporter of the NY Tech startup community.