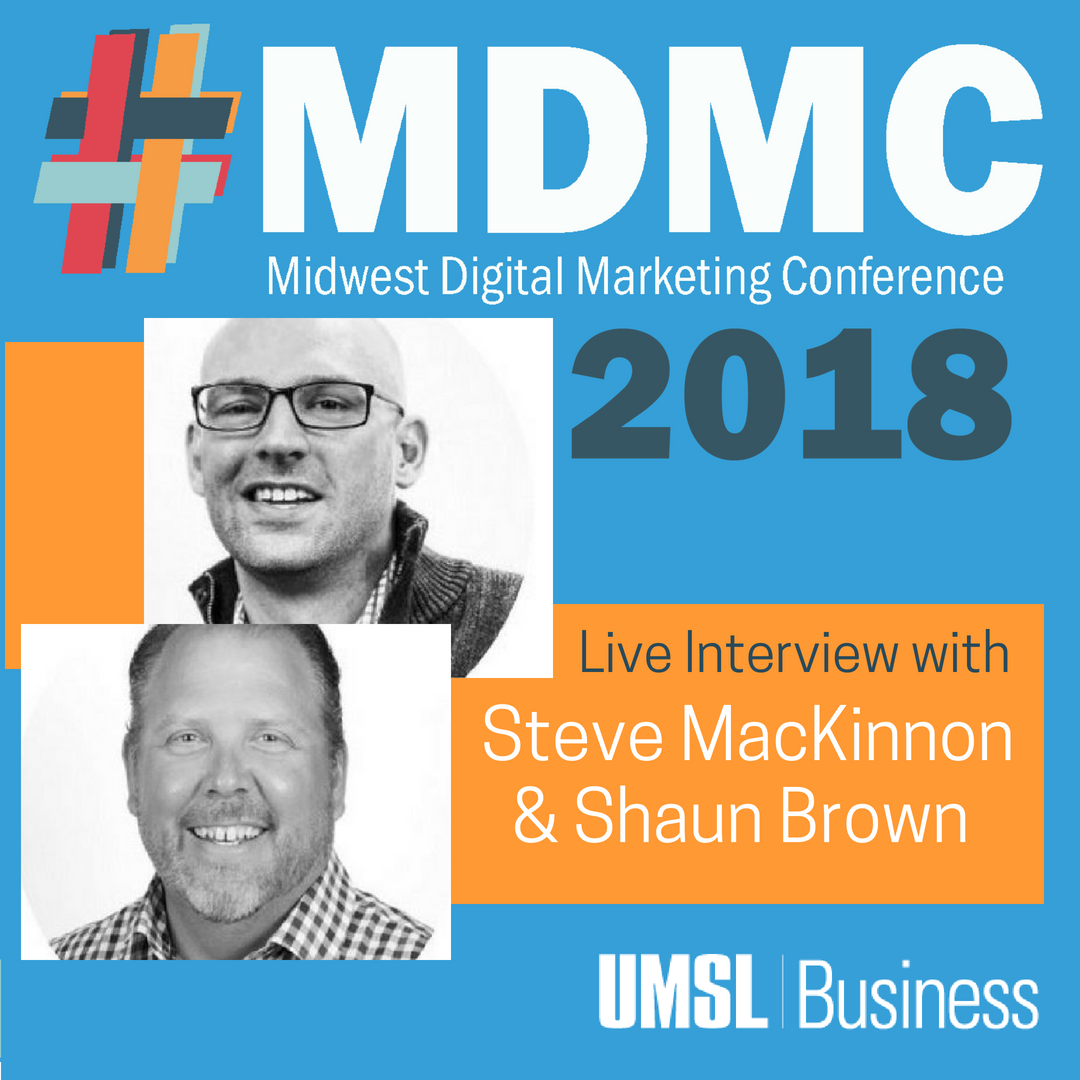 In this podcast, we speak with Shaun Brown and Steve MacKinnon live from the Midwest Digital Marketing Conference (MDMC18). Shaun and Steve discuss how consumer data and IBM Watson intertwine in the analytics and what consumers perceive.
Host: Taylor Caputo
Produced: Brian Borgstede, James Brandt, Taylor Caputo, Khadijah Johnson, Blake Rudloff and Gus Wehmeier
Guests: Shaun Brown and Steve MacKinnon
About MDMC: The MDMC is the largest Digital Marketing Conference in the Midwest, and it boasts speakers annually from companies such as BuzzFeed, Facebook, Twitter, LinkedIn, and Google, including some local talent. The conference was held in St. Louis Union Station on March 27-28 2018, featuring over 120 speakers, and offering about 80 sessions for more than 1,700 attendees.
About the Speakers: Shaun Brown leads Momentum Worldwide's shopper innovation and capability development across data, digital, technology, and artificial intelligence. Brown also leads the agency's digital shopper media efforts focused on impacting shopper decisions. Steve MacKinnon leads the advertising and new media business for IBM Global Business Services, with a focus on cognitive solutions across advertising and new media companies.