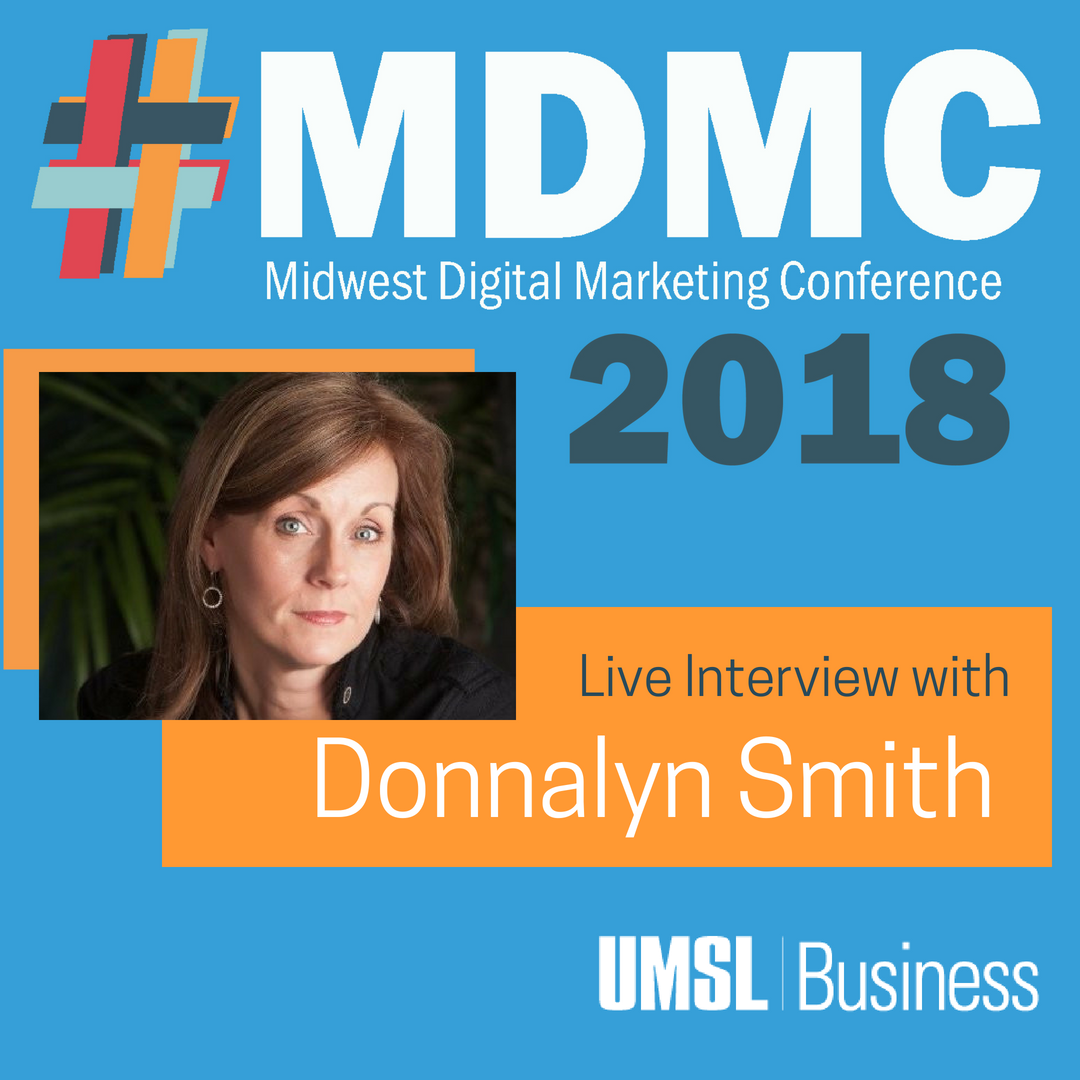 In this podcast, we speak with Donnalyn Smith live from the Midwest Digital Marketing Conference's (MDMC18) opening night party at Momentum Worldwide. Donnalyn shares with us how Momentum Worldwide utilizes data to help their clients understand customers' needs. 
Host: Gus Wehmeier
Produced: Brian Borgstede, James Brandt, Taylor Caputo, Khadijah Johnson, Blake Rudloff and Gus Wehmeier
Guest: Donnalyn Smith
About MDMC: the MDMC is the largest Digital Marketing Conference in the Midwest, and it boasts speakers annually from companies such as BuzzFeed, Facebook, Twitter, LinkedIn, and Google, including some local talent. The conference was held in St. Louis Union Station on March 27-28 2018, featuring over 120 speakers, and offering about 80 sessions for more than 1,700 attendees.
About the Speaker: As President, North America of leading brand experience agency Momentum Worldwide, Donnalyn is charged with overseeing the success of the agency's North American offices, people and client portfolios. Since joining Momentum in 1995, she has escalated the agency's work and talent, leading to an unrivalled 500+ industry accolades, including in recent years: Event Marketer's "Best Places to Work" list; winning the SportsBusiness Journal's "Best in Sports Events and Experiential Marketing" and "Best in Corporate Consulting, Marketing and Client Services" honors; and becoming the first-ever brand experience agency named to the Ad Age Standout Agencies List, being named to the list in both 2017 and 2018. Over her more than 25-year career, Donnalyn has worked with numerous multinational, blue-chip marketers including Coca-Cola, American Express, Verizon, P&G, Johnson & Johnson, Mondelēz and more. Her integrated expertise has driven solutions for brands across diverse sectors such as CPG, retail, travel and tourism, financial services and telecom.