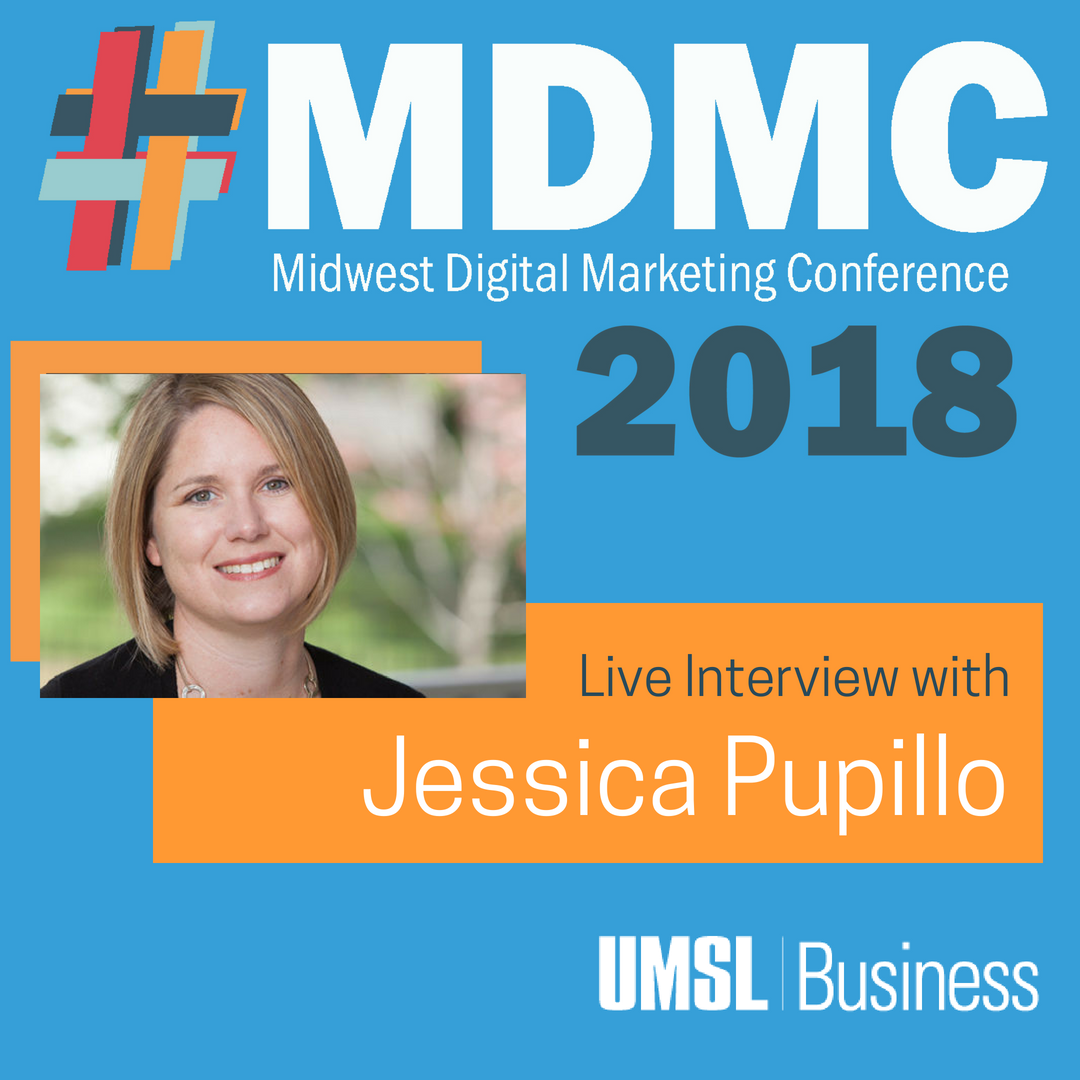 In this episode, we speak with Jessica Pupillo live from the Midwest Digital Marketing Conference (MDMC18). Jessica highlights the importance of email marketing to reach target audiences and shares with us innovative ways email marketing is implemented.
Host: Taylor Caputo
Produced: Brian Borgstede, James Brandt, Taylor Caputo, Khadijah Johnson, Blake Rudloff and Gus Wehmeier
Guest: Jessica Pupillo
About MDMC: the MDMC is the largest Digital Marketing Conference in the Midwest, and it boasts speakers annually from companies such as BuzzFeed, Facebook, Twitter, LinkedIn, and Google, including some local talent. The conference was held in St. Louis Union Station on March 27-28 2018, featuring over 120 speakers, and offering about 80 sessions for more than 1,700 attendees.
About the Speaker: As client services manager at Katey Charles Communications, Jessica Pupillo has a deep understanding of all facets of email campaign management. She's the go-to gal on the Katey Charles Communications team when it comes to email strategy, automation and customer email journeys.