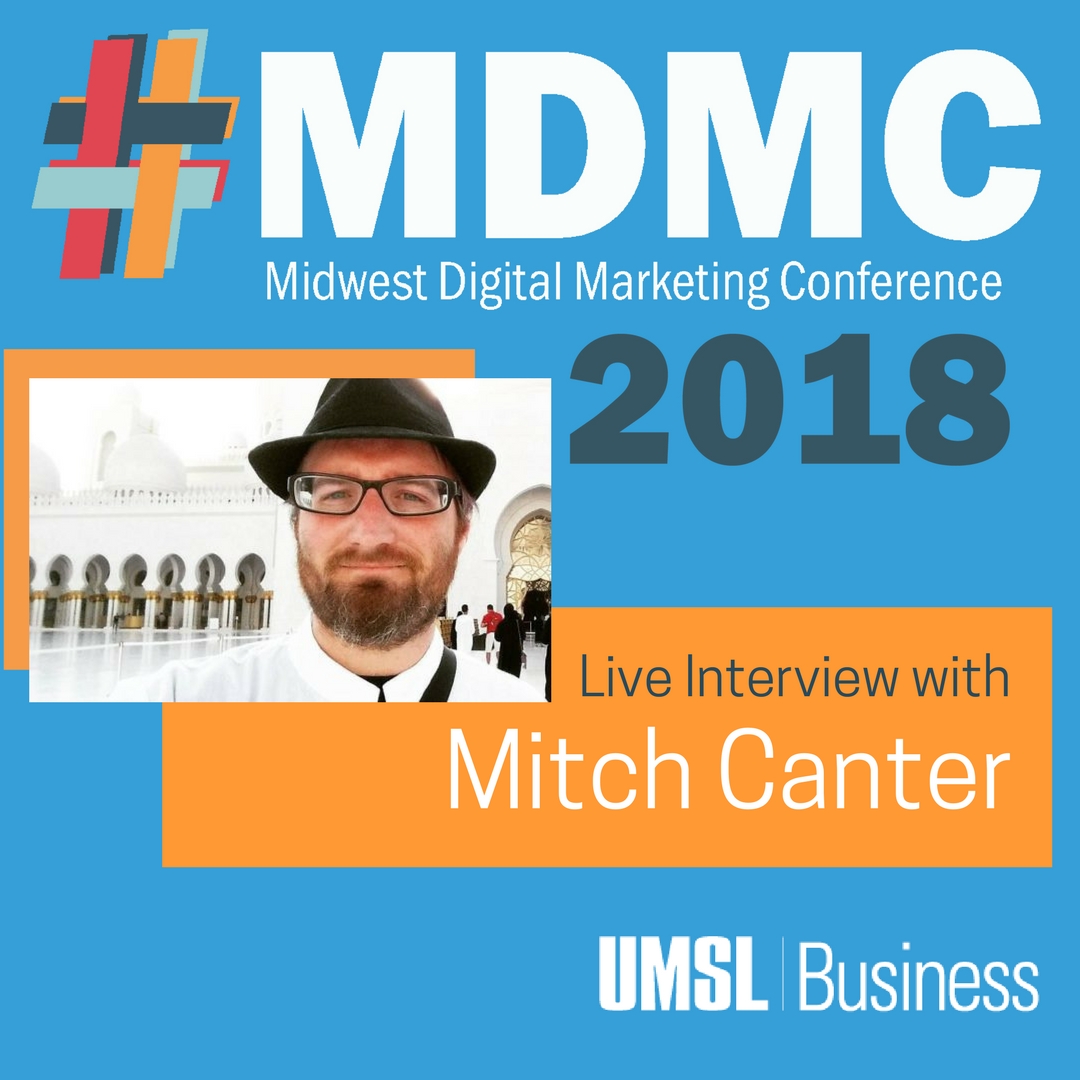 In this podcast we talk with Mitch Canter live from the Midwest Digital Marketing Conference (MDMC18). We discuss gaming and how it can be integrated into the world of business. We talk about the importance of gamification and the role it plays in contemporary digital marketing. 
Host: Khadijah Johnson
Produced: Brian Borgstede, James Brandt, Taylor Caputo, Khadijah Johnson, Blake Rudloff and Gus Wehmeier
Guests: Mitch Canter
About MDMC: the MDMC is the largest Digital Marketing Conference in the Midwest, and it boasts speakers annually from companies such as BuzzFeed, Facebook, Twitter, LinkedIn, and Google, including some local talent. The conference was held in St. Louis Union Station on March 27-28 2018, featuring over 120 speakers, and offering about 80 sessions for more than 1,700 attendees.
About the Speaker: Mitch Canter is a Senior Web Developer with Vanderbilt University. A 10-year veteran of the industry, he's worked with small-businesses and fortune 500 companies to help empower people to tell their story online. Canter is also a digital strategist, web designer, avid video gamer, and spoony bard.