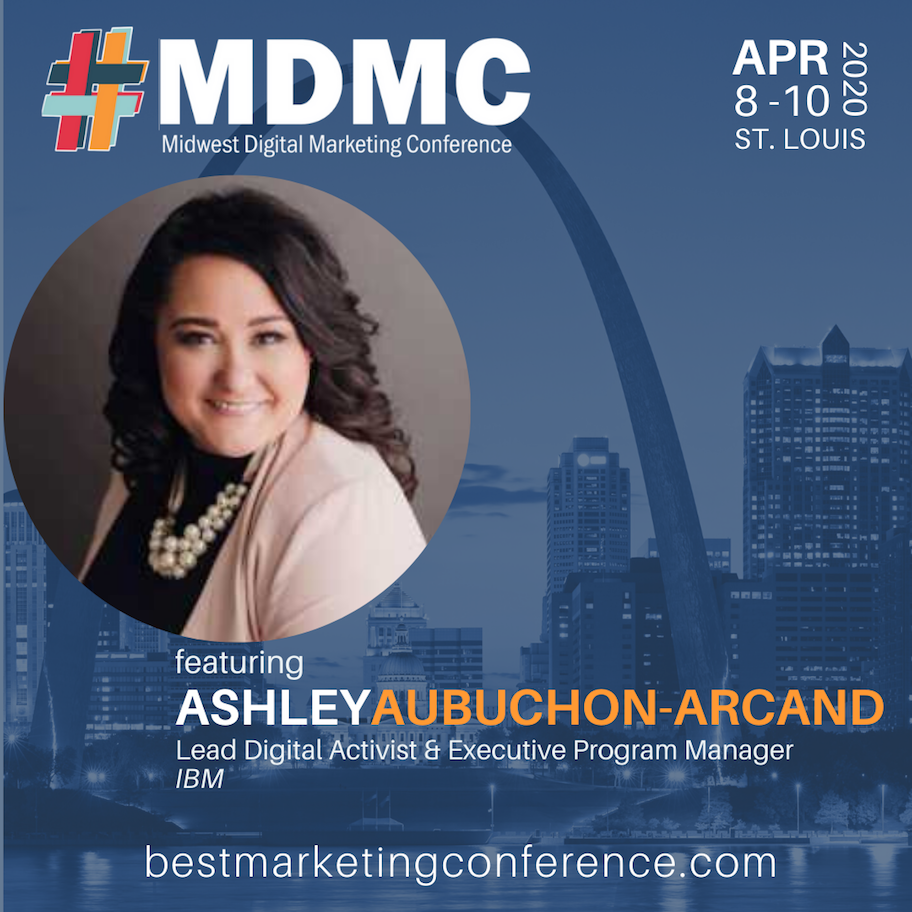 Host: Mona Sabau
Produced by: Mona Sabau and Cody Goodrich
About the Speaker: Ashley AuBuchon-Arcand has been transforming lives, industries, and careers through her decade-long tenure as an Executive Program Manager and Communications Leader at IBM, and by helping professionals across the midwest grow their communications and relationship skills through her business The Comms Lady.
Through her creation and execution of Innovation Programs on a global scale, Ashley's programs have resulted in more than $300M in revenue and $3M in Cost Savings for IBM in the past two years. Because of these events, IBM is working with the State of Louisiana to eliminate Hep C, leveraging blockchain to prevent counterfeit goods, making streaming services even better through network solutions for telco companies and much, much more.
In addition to her leadership role with the largest IT Services shop in the world, Ashley is changing lives through training, coaching, and speaking engagements. Her keynote speech on "Promoting Yourself" wows her audience as they realize how critical it is to their career to know their value and promote that value in an effective way to key stakeholders. Ashley will leave feeling empowered to take control of your career and to be an advocate for the value that you bring your team and company everyday.
About MDMC: This year MDMC is going virtual! It will be an online conference consisting of two parts: 
FREE LIVE 2-day virtual summit Wednesday, May 20th and Thursday, May 21st.  During this event, we will be live-streaming 7 breakout sessions each day led by our most in-demand speakers. Cost: Free
MDMC20 On-Demand Digital Experience is a full access ticket to over 80 sessions and panels lead by industry experts on-demand online for 1-year, as well as access to watch all the sessions during the 2-day virtual summit live or on-demand after the event. You will have the opportunity to network with speakers during special live Q&A sessions the week of May 25th - 29th. Ticket purchasers will also have access to a special marketing resource center, network with other attendees virtual, chance to win awesome prizes and connect with our amazing sponsors. Cost: $99