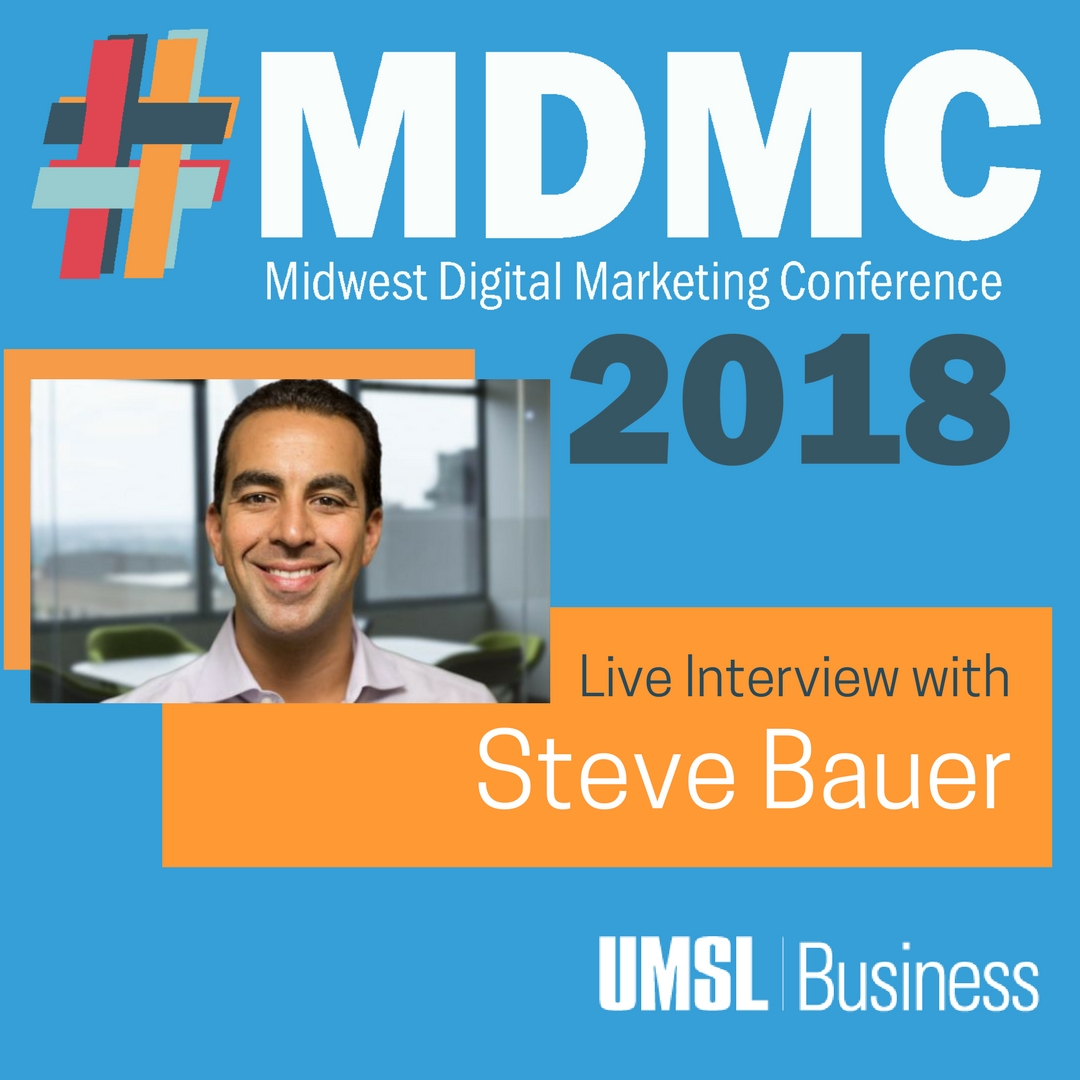 In this podcast, we speak with Steve Bauer live from the Midwest Digital Marketing Conference (MDMC18). Steve Bauer is a Global Lead at FleshmanHillard's Social and Innovation group, and in this talk he provides some insight on how to build a successful and well-performing team and gives some good advice to those still being at school. 
Host: Brian Borgstede
Produced: Brian Borgstede, James Brandt, Taylor Caputo, Khadijah Johnson, Blake Rudloff, and Gus Wehmeier
Guest: Steve Bauer
About MDMC: The MDMC is the largest Digital Marketing Conference in the Midwest, and it boasts speakers annually from companies such as BuzzFeed, Facebook, Twitter, LinkedIn, and Google, including some local talent. The conference was held in St. Louis Union Station on March 27-28, 2018, featuring over 120 speakers, and offering about 80 sessions for more than 1,700 attendees.
About the Speaker: Steve Bauer is a Global Lead at FleshmanHillard's Social and Innovation group and oversees the firms "Social Art" tribe. Steve's areas of expertise include integrated marketing, social strategy and social business, executive social media, content marketing, online community management, employee advocacy and issues/crisis management. Steve holds a bachelor's degree in public and environmental affairs with a concentration in management and a minor in Spanish from Indiana University. He is a founding member and co-chair of the PR Council's Digital and Social Media Community. Steve is an active board member with Launch St. Louis, a nonprofit organization dedicated to helping St. Louis non-profits develop "young friends" boards. Steve is also a founding member of the University of Missouri - St. Louis (UMSL) Marketing Advisory Board and currently chairs the UMSL Digital Board Curriculum Committee.