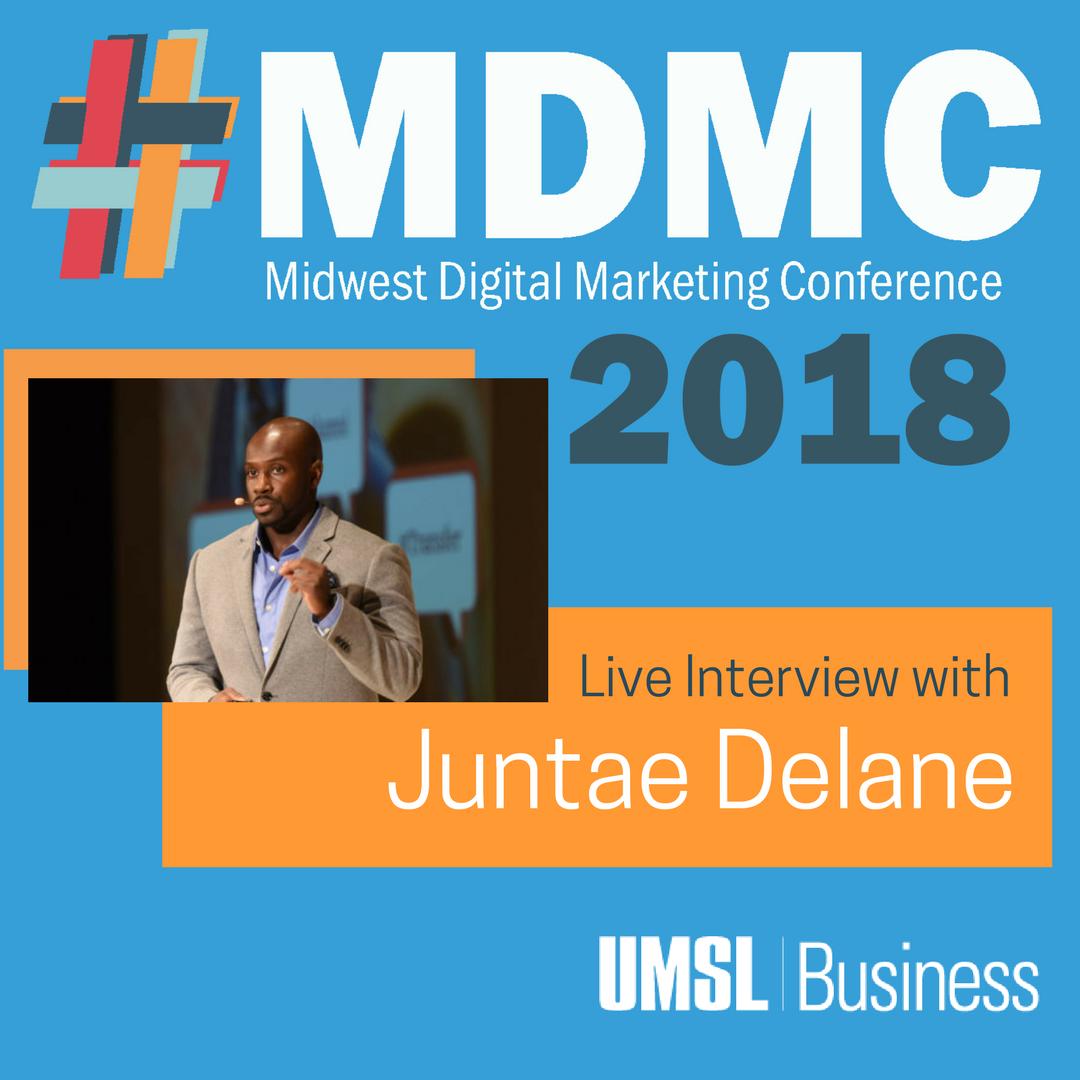 In this podcast, we speak with Juntae Delane live from the Midwest Digital Marketing Conference (MDMC18). Juntae educates us on the importance of digital branding and explains how the field is changing. He tells us about his session titled "Mapping Your Digital Footprint", and how critical it is to understand how your consumers interact with your brand. Juntae encourages the listeners to make their digital brand consistent across all the channels to provide a cohesive experience to their target audiences. 
Host: Gus Wehmeier
Produced: Brian Borgstede, James Brandt, Taylor Caputo, Khadijah Johnson, Blake Rudloff and Gus Wehmeier
Guests: Juntae Delane
About MDMC: the MDMC is the largest Digital Marketing Conference in the Midwest, and it boasts speakers annually from companies such as BuzzFeed, Facebook, Twitter, LinkedIn, and Google, including some local talent. The conference was held in St. Louis Union Station on March 27-28 2018, featuring over 120 speakers, and offering about 80 sessions for more than 1,700 attendees.
About the Speaker: Juntae DeLane is the founder of Digital Branding Institute, Sr. Digital Brand Manager for the University of Southern California, and principal consultant for DIGITAL DELANE. He frequently delivers talks around the country advancing the practice of digital branding. Juntae not only writes the premier digital branding blog, but also shares his expertise through his podcast about digital branding.