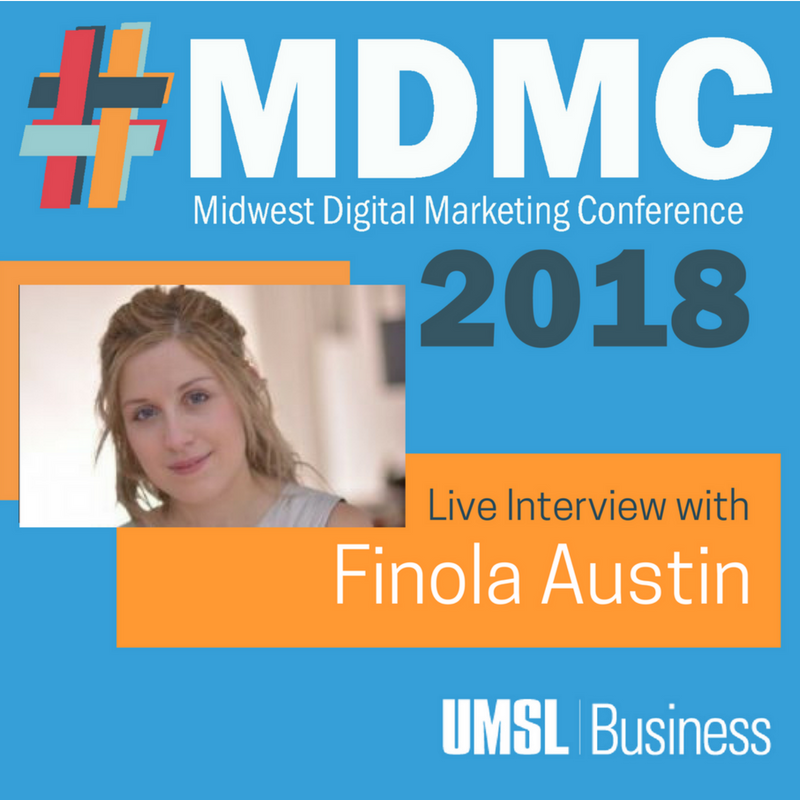 In this podcast, we speak with Finola Austin live from the Midwest Digital Marketing Conference (MDMC18). Finola is the Brand Strategy Director at Refinery29, and in this episodes she talks about the art ans science behind creation of engaging digital content. 
Host: Blake Rudloff
Produced: Brian Borgstede, James Brandt, Taylor Caputo, Khadijah Johnson, Blake Rudloff and Gus Wehmeier
Guest: Finola Austin
About MDMC: The MDMC is the largest Digital Marketing Conference in the Midwest, and it boasts speakers annually from companies such as BuzzFeed, Facebook, Twitter, LinkedIn, and Google, including some local talent. The conference was held in St. Louis Union Station on March 27-28, 2018, featuring over 120 speakers, and offering about 80 sessions for more than 1,700 attendees.
About the Speaker: Finola Austin is a Brand Strategy Director at Refinery29 Intelligence in the Greater New York City area, and co-leads Refinery29 Intelligence – Refinery29's research, strategy, consulting and measurement business unit. Prior to joining Refinery29, she had stints at Ogilvy & Mather in New York and Hill + Knowlton Strategies in London and was part of the prestigious WPP Marketing Fellowship. She has two degrees from the University of Oxford.