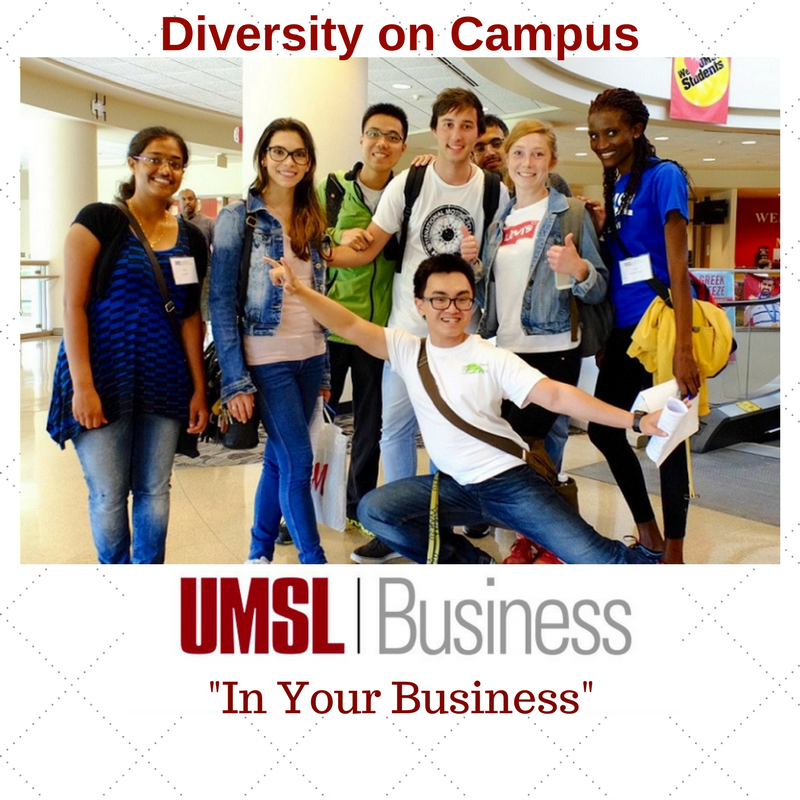 In this podcast, we discuss diversity on the UMSL campus and organizations available on campus for students of different backgrounds, specifically black students, that help to empower and foster diversity at UMSL. We speak of the benefits and opportunities that these student organizations offer their members and how they prepare their members for when they enter the work force.
Host: Taylor Caputo and Khadijah Johnson
Produced: Brian Borgstede, James Brandt, Taylor Caputo, Khadijah Johnson, Blake Rudloff and Gus Wehmeier
Guests: Deborah Burris, Dr. Malaika Horne, Annie Mbale and Ashlee Roberts
About the Speakers: Deborah Burris is the Chief Diversity Officer at the University of Missouri – St. Louis. Dr. Malaika Horne is the Founder and Director of the Executive Leadership Consortium. Ashlee Roberts is the Assistant Director in the Office of Student Involvement at the University of Missouri – St. Louis, and Annie Mbale is an international student from Malawi that is currently working on her MBA degree at UMSL.