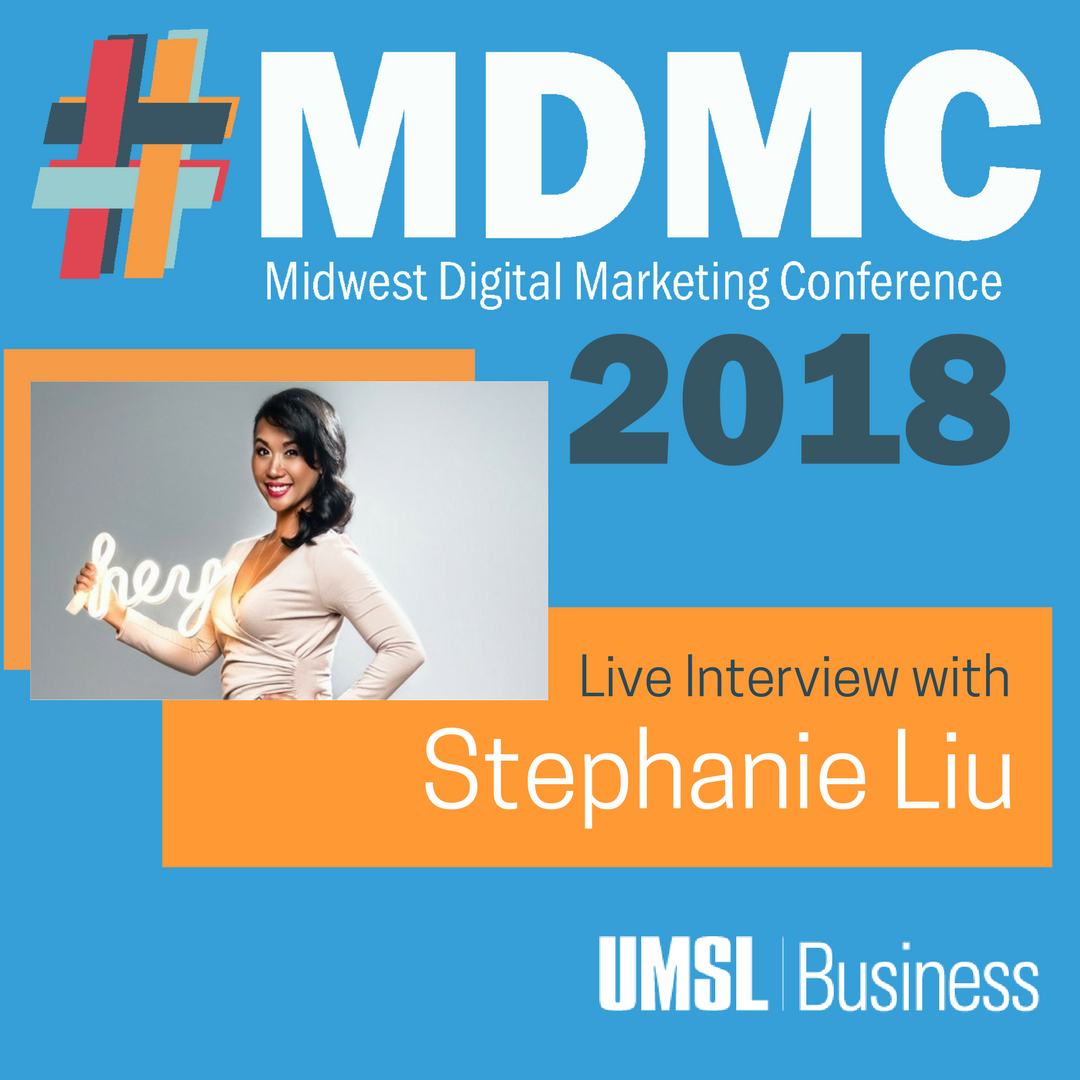 In this podcast, we speak with Stephanie Liu live from the Midwest Digital Marketing Conference (MDMC18). Stephanie had two sessions on livestreaming during the conference and also sat on the livestreaming panel. In this podcast she explains how important livestreaming is for any business that uses social media. She also shares her cutting-edge engagement tactics so that any business can engage with their audience and achieve their objectives.
Host: Gus Wehmeier
Produced: Brian Borgstede, James Brandt, Taylor Caputo, Khadijah Johnson, Blake Rudloff and Gus Wehmeier
Guest: Stephanie Liu
About MDMC: the MDMC is the largest Digital Marketing Conference in the Midwest, and it boasts speakers annually from companies such as BuzzFeed, Facebook, Twitter, LinkedIn, and Google, including some local talent. The conference was held in St. Louis Union Station on March 27-28 2018, featuring over 120 speakers, and offering about 80 sessions for more than 1,700 attendees.
About the Speaker: Stephanie Liu is the go-to expert when it comes to livestreaming on social media. As an ad agency veteran, Stephanie has helped Fortune 500 companies and small businesses skip the guesswork on how to build their brand online with social media. She is known for her cutting-edge engagement tactics and for her work with Chef Claudia Sandoval, winner of MasterChef Season 6 and judge on this year's breakout hit show MasterChef Latino.